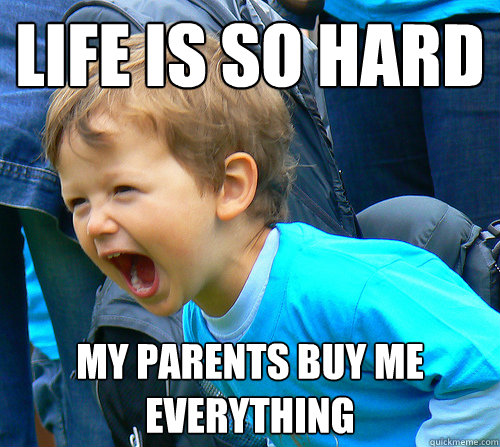 To follow the media and be abused
by the bombardment of images
sex and religion has it gone too far
accepting others' differences they say we must
but what has become of conscience; where's this God we trust
To your little saplings whose eyes beseech
for guidance but you choose to be mute
give to charities to put your name in their book
but the beggar on the street you walk by; you overlook
actions speaker louder and their eyes will not stray
they hear the words that you do not say
even if your mouth does not utter a word
your voice will be loud and your voice will be heard
Why do you ignore?
When he uses bad words yet he's only four
his tantrums take over the house he controls
he'll disobey your orders he won't do what he's told
pick up your toys don't be a slob
say please and thank you, that you know how
no you can't have all that you want
and you can't bully others you can't use taunts
Mother. Father why do you cry?
When the years have passed and by the by
the little one now is on the run
life in ruin he carries a gun
is it now too late for you to say?
come back son let me show you the way
Life is not easy, nor it is fair
The harm comes when growing up becomes a game of solitaire.
Copyright © 2013, SArthur~All Rights Reserved
August 3, 2013 / Solitaire